FR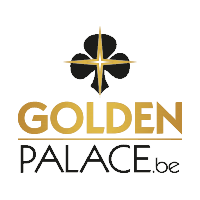 De Golden Palace Group neemt vier zalen van Mirage Games over voor nog meer fun!
De Golden Palace Group heeft beslist om uit te breiden in de provincie Luik. Om nu nog dichter in uw buurt gevestigd te kunnen zijn, neemt de groep de 'Mirage Games'-speelzalen over. Of u nu deze fantastische speelzalen herontdekt of juist voor de eerste keer ervaart: voor de leukste en meest intense games moet u bij ons zijn.
Vanaf nu verwelkomt het team van Golden Palace u dag en nacht en zeven dagen op zeven in Jemeppe-sur-Meuse, Amay en Seraing. Daar biedt men u met trots de populairste slotautomaten zoals Magic Games, Royal Wheel en Dice Spinner. U kunt er bovendien zelfs genieten van de Dice Box 5! U heeft het begrepen: wij bieden u een combinatie van de beste elementen van de oorspronkelijke speelzalen en onze toegevoegde waarde van 50 jaar en know-how.
De speelzalen van Golden Palace organiseren regelmatig interessante evenementen waaraan u kunt deelnemen. Golden Palace staat garant voor fun gedurende het hele jaar. Bekijk dus zeker regelmatig eens onze agenda zodat u nooit nog een interessante gelegenheid hoeft te missen.
Lees hier meer over Golden Palace…
Golden Palace in uw buurt:
Golden Palace Jemeppe en VIP Palace Jemeppe
Rue de la Station 13
Golden Palace Seraing
Place Kuborn 1
Golden Palace Amay
Rue Kinet 1