FR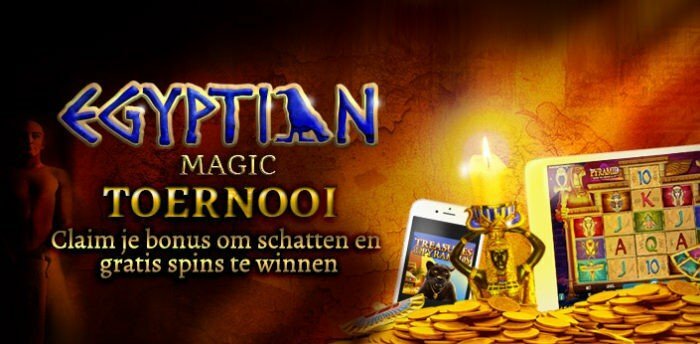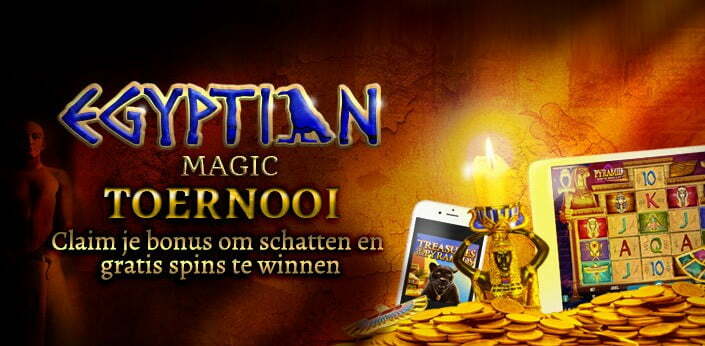 Ga de uitdaging aan en vertrek met Casino777.be op ontdekkingsreis door een wereld vor farao's en piramides tijdens het Egyptian Magic Tornooi! Ga op zoek naar de verborgen schatten en vind de bonussen terwijl je speelt op Scrolls of RA HD, Treasures of the Pyramids of Pyramid: Quest for immortality, waar je op maar liefst 720 verschillende manieren kan winnen!
Deelnemen kan je simpelweg door te spelen op deze videoslots vanaf nu tot en met aanstaande dinsdag. Hoe meer je wint, hoe hoger je klimt in het Piramide klassement. Er zijn prachtige prijzen te winnen zoals een iPhone 6, een iPad mini en heel wat Cash prijzen!
1ste plaats: iPhone 6!
2de plaats: iPad mini!
3de plaats: €333 Cash
4de plaats: €222 Cash
5de plaats: €111 Cash
6de – 10de plaats: €50 Cash
En er is meer! Iedere speler dat te minste €50 heeft ingezet tijdens het tornooi via de mobiele versie van de games, krijgt ook nog eens 50 gratis spins cadeau na afloop van het tornooi!
€300 Bonuscode: "Egypte"
Om je reis door het oude Egypte nog leuker te maken, biedt Casino777.be je een Faraowaardige Bonus aan van 45% tot €300!
Je kan je Bonus makkelijk ontvangen! aak simpelweg een storting en gebruik de onderstaande promotiecode in de reward sectie van je bonusaccount:
Promotiecode: Egypte
Veel plezier en succes gewenst op Casino777.be!

Dit tornooi, de bonuscode en bijhorende bonus zijn onderworpen aan voorwaarden. Je vindt deze op Casino777.be, onder "Promoblog".